AGENTS, BROKERS, ATTORNEYS, INVESTMENT ADVISORS
WE WANT TO WORK WITH YOU!
* Are you working with clients who are looking for sound investment opportunites in business or property?
* Do you have clients that are seeking American citizenship?
我们正在寻找在中国的合作伙伴,以帮助我们与亚洲业务
CONTACT US TO FIND OUT ABOUT OUR PARTNER SCHEMES!

谢谢你,中国!
THANK YOU FOR VISITING US IN SHANGHAI CHINA AT THE INVEST IN AMERICA SUMMIT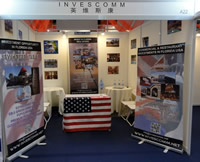 Find out more about our exciting investment opportunities shown at the summit.